LASER EYE SURGERY AT CANADA'S
MOST ESTABLISHED EYE CARE CENTRE
THE BOCHNER EYE INSTITUTE
A
BLEND OF INNOVATION AND TRADITION
In 1929, Dr. Maxwell K. Bochner opened his practice specializing In cataracts and diseases of the eye. As one of the first eye surgeons In Canada, he became well known for his thorough diagnosis and compassionate bedside manner. Today, the Bochner Eye Institute, located In Toronto's Yorkville area, stands as a symbol of the care and Innovation for which Dr. Bochner became famous. The mission of the Bochner Eye Institute Is to use the most advanced, effective technology and proven techniques to help people see clearly, naturally. We conduct our own research and develop our own techniques. We were pioneers In refractive surgery procedures for restoring clear vision to people with nearsightedness, farsightedness and astigmatism.
More than thirty years ago, we were one of the first practices In North America to Invest In revolutionary Exclmer laser technology, devices that have turned out to be the future In vision correction.
Today, new advancements In eye care technology Include Incredibly accurate measurement and diagnostic equipment. These technologies, combined with advanced Exclmer lasers, provide the capability to treat a vast range of eye conditions with unsurpassed precision.
More than ever, as we look to the future, we see a world where glasses and contact lenses will exist primarily In museums and collectors cabinets.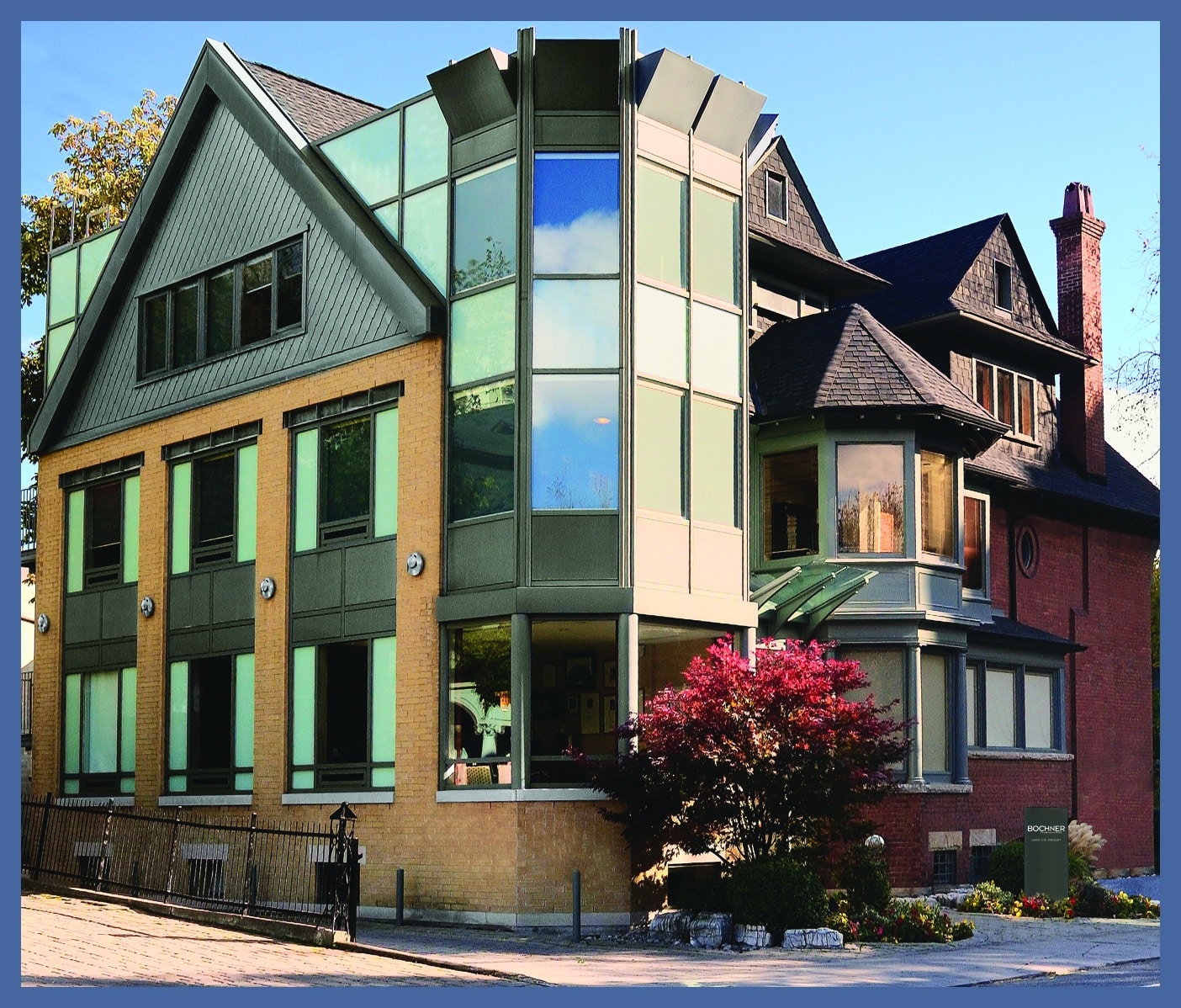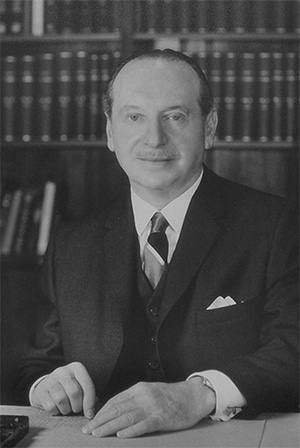 The founder of the Bochner Eye Institute, Dr. Maxwell Bochner was renowned among colleagues, near and far, as a formidable leader and compassionate surgeon. He toiled tirelessly to constantly advance the state-of-the-art in eye care, a role that was enthusiastically adopted by Dr. Harold Stein when he began practising with Dr. Bochner in 1960, after completing his residency at the Mayo Clinic.
Dr. Harold Stein went on to change the ophthalmology landscape with advances in implantable lenses for cataract patients and ultimately became one of the first surgeons in Canada to perform refractive surgery.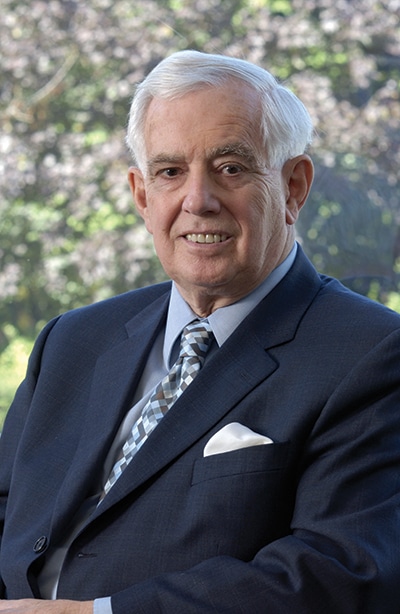 Dr. Albert Cheskes joined the Bochner Eye Institute in 1966. He and his family has long been patients of Dr. Bochner, so it seemed a natural fit for Dr. Cheskes – also a graduate of the Mayo Clinic. Dr. Cheskes was one of the first eye surgeons in Canada to work with the Excimer laser and prove it's unparalleled capability.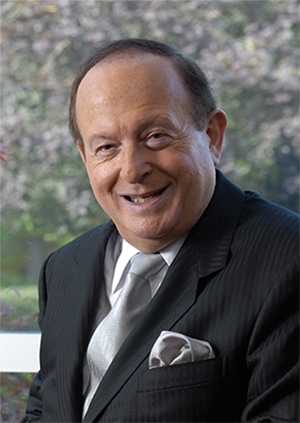 Today, Dr. Raymond Stein continues to push to bring the best eye care possible to Canadians. He is a Professor of Ophthalmology and Vision Sciences at The University of Toronto, regarded as a global leader in refractive surgery. Doctors from around the world have come to the Bochner Eye Institute to not only learn laser techniques, but also to have their own laser eye surgery treatment.
When you combine the experience and reputation of our surgeons, the latest technology, and the longevity of the Bochner Eye Institute we think you'll agree there's no one better qualified to perform your laser eye surgery procedure.
HOW LASER EYE SURGERY WORKS
The goal of laser eye surgery is to restore normal vision to people with nearsightedness, farsightedness and astigmatism. The various laser procedures each work by reshaping the cornea to an ideal curvature. Both PRK and LASIK are extremely effective and have been used extensively with outstanding results.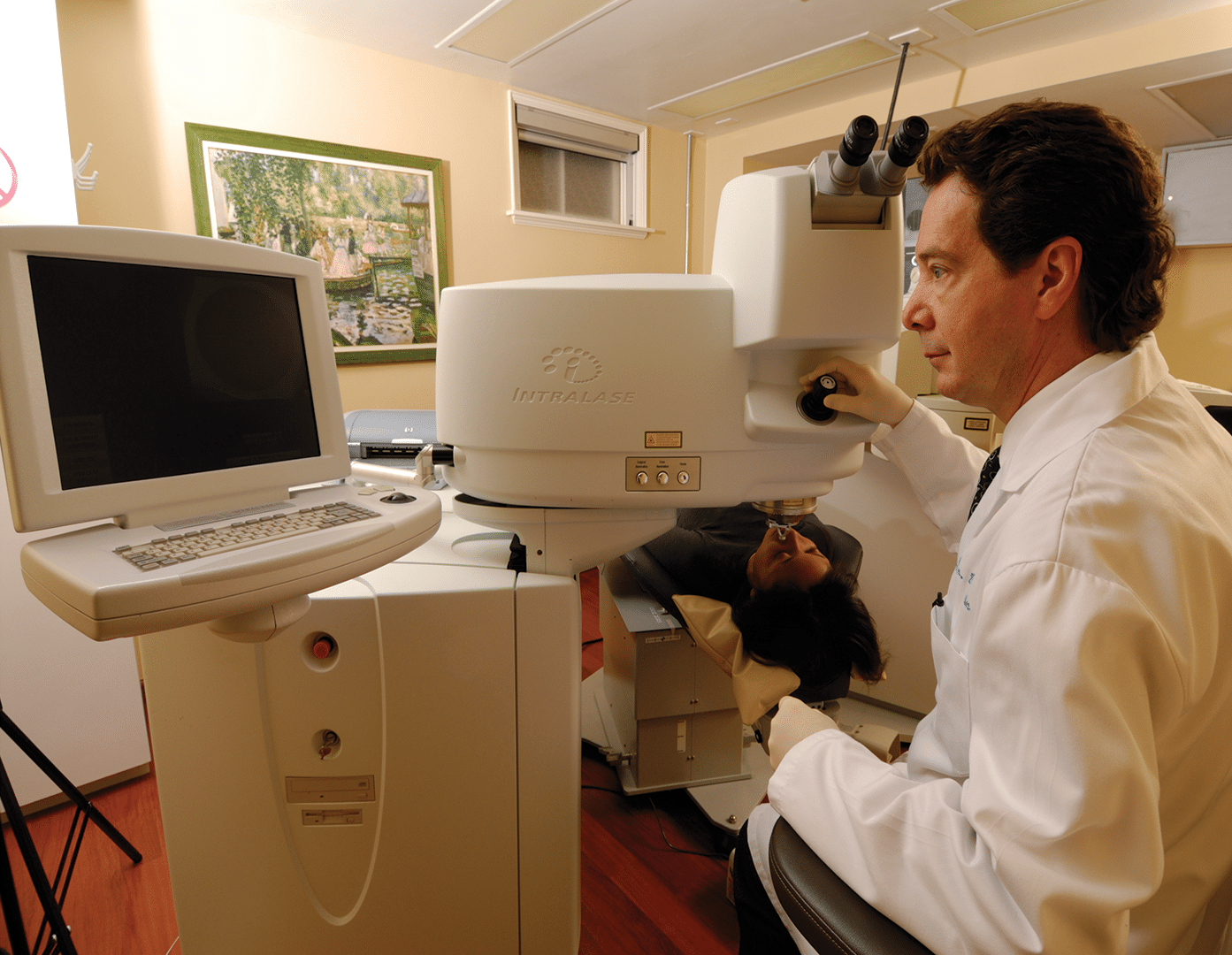 Both procedures use the Excimer laser to achieve the desired curvature. To prepare for each procedure, a series of tests and examinations are done by the surgical team to determine your prescription, the shape and thickness of your cornea, the level of astigmatism (if any), pupil size, ocular rigidity and best corrected visual acuity. This information is used by your surgeon to guide the laser for your procedure.
During PRK, your surgeon uses a brush to remove the epithelium, the outer protective layer that covers the cornea. The cornea is then reshaped by a microscopic amount with the laser – usually less than the thickness of a hair is removed. After surgery, the epithelium regenerates to cover the newly shaped surface of the cornea.
With LASIK the surgeon lifts a thin flap of tissue before using the laser to reshape the cornea. The flap is then repositioned, naturally re-adhering to the newly shaped cornea.
Advancements in technology have led to the development of a sophisticated diagnostic unit referred to as a Wavefront Analyzer. This device provides a very precise map of the external and internal shape of the eye. This information allows the surgeon to create a unique, ideal correction for each eye. New lasers capable of extreme precision are then able to reshape the eye to an ideal contour to enhance the overall quality of vision. 
Nearsightedness (myopia) results when the eye is too long. Objects seen at a distance come into focus at a point in front of the retina (the "camera" at the back of the eye). This results in blurry vision when trying to see distant objects. To correct nearsightedness, the cornea is flattened by microscopic amount, causing the object to focus directly on the retina.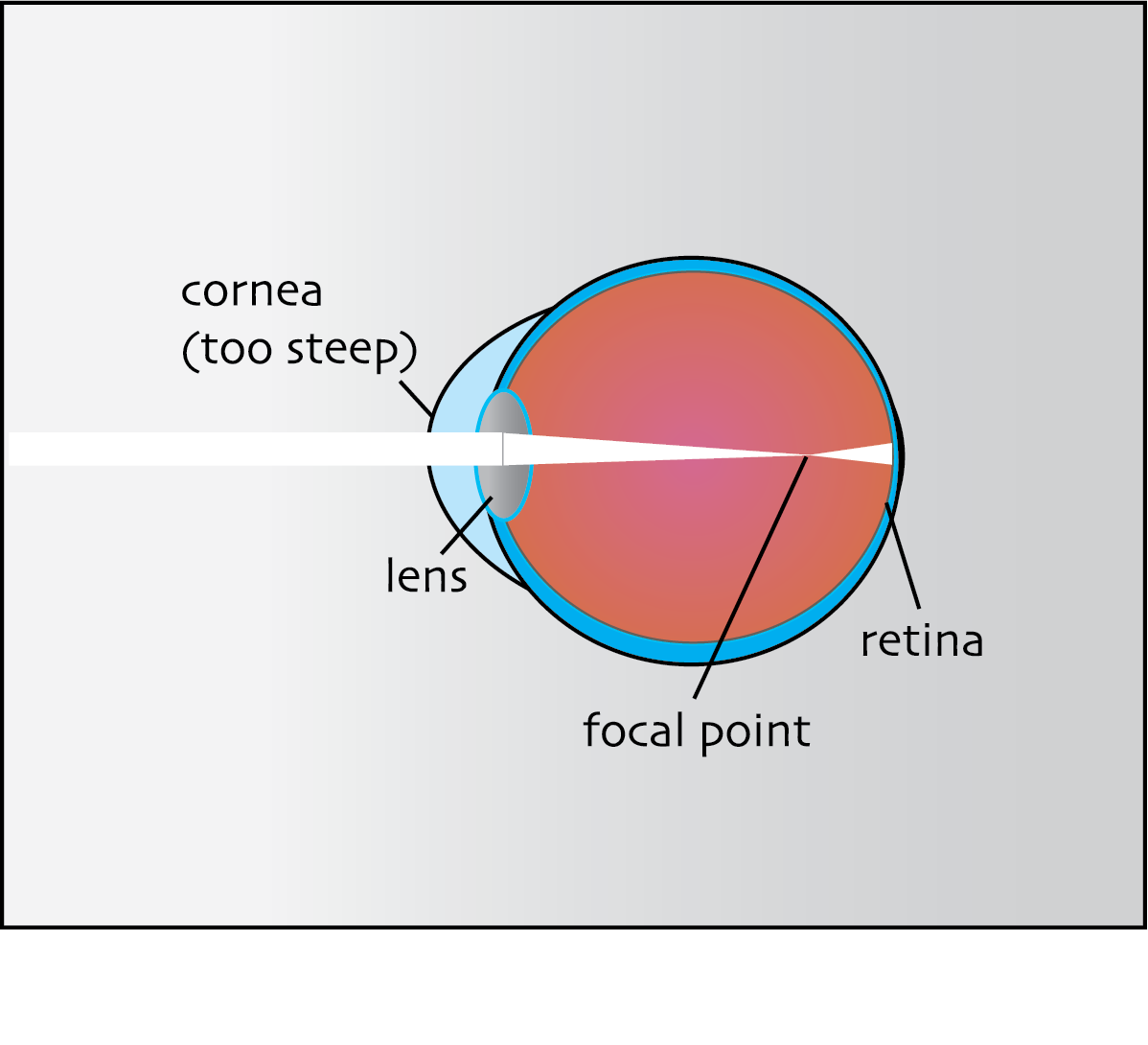 Farsightedness (hyperopia) results when the eye is too short. In this case, objects focus at a point behind the retina, again resulting in blurry vision. To correct farsightedness, the centre of the cornea must be steepened. The Excimer laser is used to make microscopic changes to the perimeter of the cornea, thereby steepening the centre of the cornea.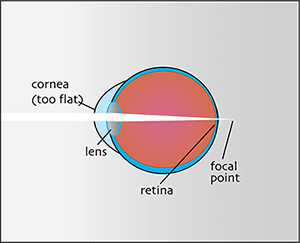 Astigmatism results when the shape of the cornea contains different curvatures – often shaped more like a football than a basketball. This irregular shape distorts the images that we perceive, making things we see appear distorted or blurry.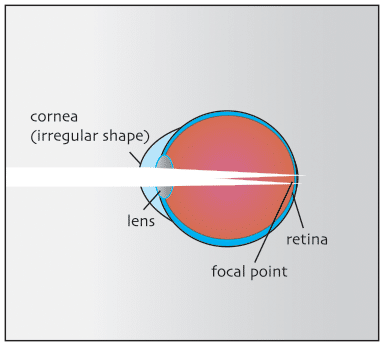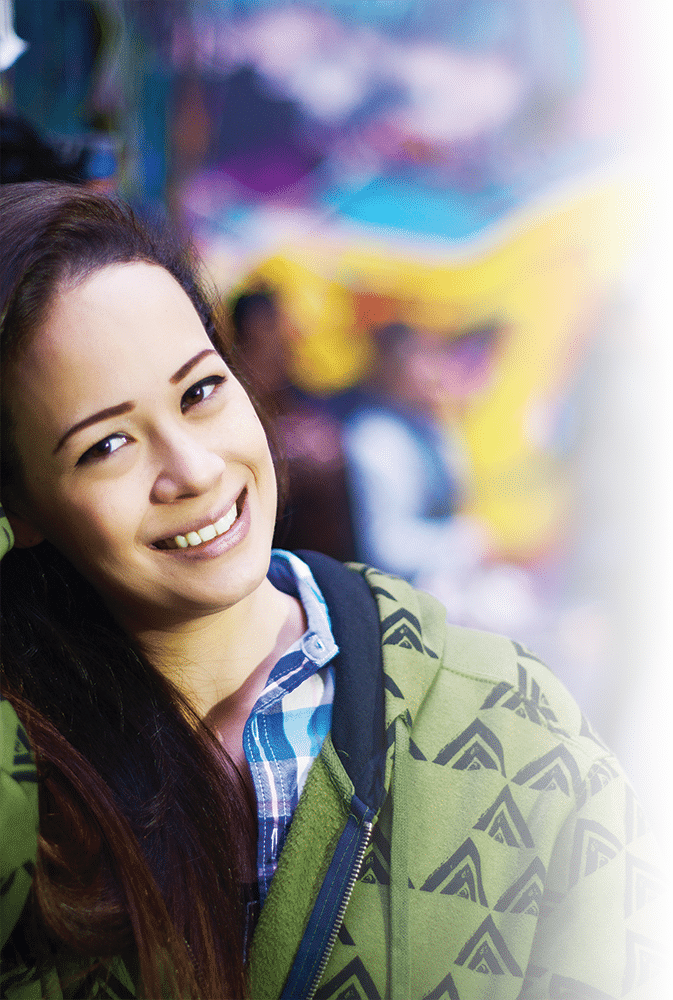 Laser-Assisted in Situ Keratomileusis (LASIK) is a type of laser eye surgery for correcting myopia (nearsightedness), hyperopia (farsightedness) and astigmatism.
LASIK uses cool rays of light to reshape the inner tissue of the cornea to the proper curvature. The procedure is quick, painless and heals naturally.
Using a femtosecond laser, your surgeon will safely and precisely create a protective flap that is folded back. Next, the Excimer laser reshapes the inner tissue of the cornea with up to .25 microns of accuracy. This results in a change in the contour of the cornea resulting in vision correction.
The corneal flap is then repositioned into place and the eye begins to heal. After the procedure, most patients experience little or no discomfort. Following your procedure, you will have a series of follow-up appointments to monitor your vision improvement.
PRK is the preferred procedure if a patient has a thin cornea, a high correction, a narrow opening between their upper and lower lids, or is at higher risk of ocular trauma secondary to certain occupations or sporting activities.
Long-term outcomes of PRK and LASIK are similar, however the initial healing is slower with PRK. Unlike with the LASIK procedure, there is no flap created on the cornea.
PRK can correct nearsightedness, farsightedness and/or astigmatism. The procedure has been performed at the Bochner Eye Institute since 1991 with excellent outcomes and tremendous safety. Our results have been similar to those published in peer reviewed literature.
We have treated thousands of patients with PRK, including several hundred eye doctors, as well as professional athletes. The procedure is easy to undergo and is relatively quick, taking approximately 5 minutes per eye. Less than the thickness of a hair is removed to correct prescription and enhance vision without glasses or contact lenses.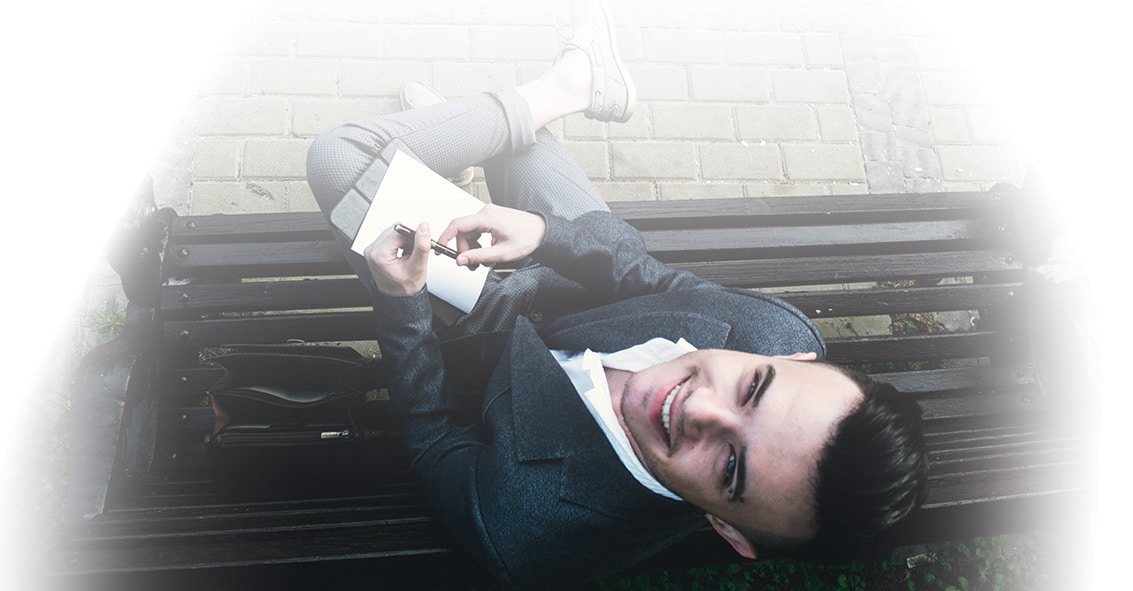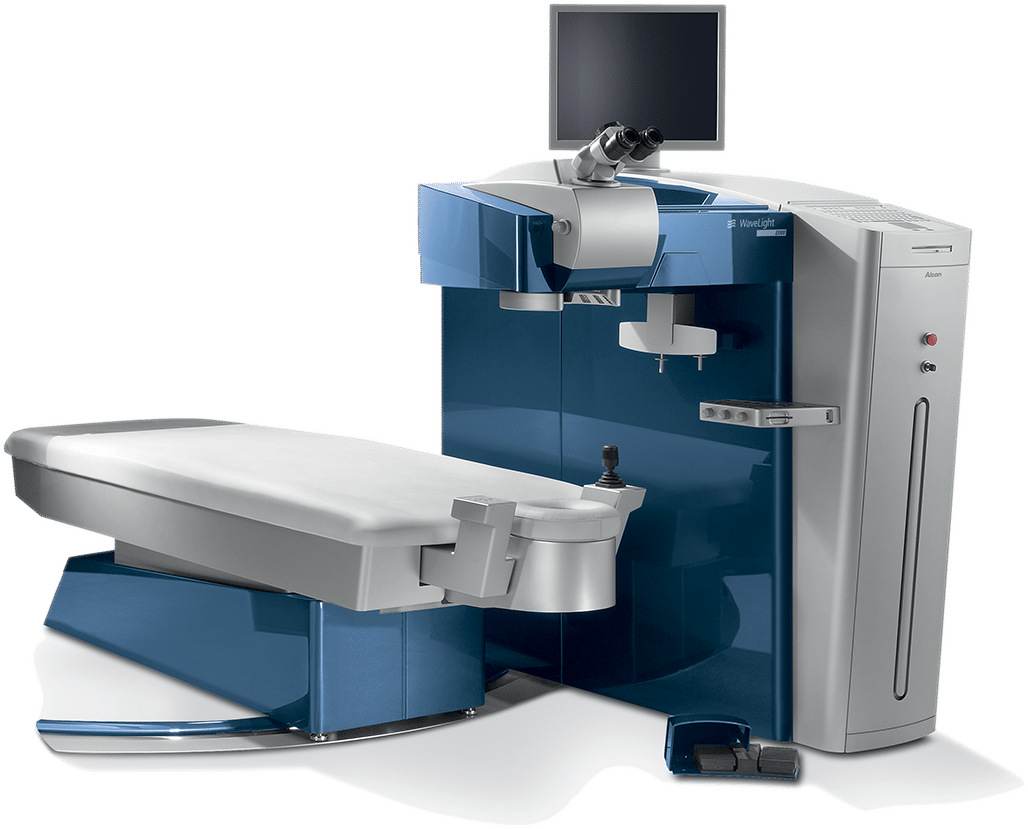 CUSTOM LASIK
WE CUSTOMIZE YOUR TREATMENT. BECAUSE NOT TWO EYES ARE THE SAME.
The more detailed information we have about your eyes, the better we can tailor the procedure to improve your vision.
Wavefront technology combined with advanced topographic analysis has greatly enhanced our ability to detect and accurately measure minor aberrations across the entire eye that can distort vision. This data, combined with advanced lasers and more precise guidance systems, like the Wavelight° EX500 Excimer laser give your surgeon even greater control over the resulting shape of the cornea.
TECHNOLOGY AT THE BOCHNER EYE INSTITUTE
Custom LASIK involves the use of both the lntralase® iFS® femtosecond laser to create the corneal flap, and the Wavelight® EX500 Excimer laser to correct your refractive error. The Wavelight® EX500 Excimer laser has set the standard for precision and accuracy using PerfectPulse Technology™. Its advanced multi-dimensional eye tracking capability reacts to any eye movement within 2 milliseconds, ensuring that the procedure is performed exactly the way the surgeon intended. It is equipped with Wavefront Optimized®, Wavefront-Guided and Topography guided treatment capability for even greater accuracy and customization of the procedure.
Topography guided treatments incorporate 22,000 topographic data points to guide the ablation. This method is ideal for  treating corneal irregularities or  astigmatism.
HOW DOES IT WORK?
Prior to surgery, each patient undergoes a series of diagnostic exams that identify the unique characteristics of each eye. This information is incorporated into your treatment plan. The laser applies a gentle laser beam in a specific pattern unique to your eye, This can significantly improve your myopia, hyperopia or astigmatism and can also improve your quality of vision such as contrast, sharpness and depth perception.
ALL-LASER LASIK: INTRALASE™ iFS
LASER PRECISION AND PREDICTABILITY THROUGHOUT YOUR PROCEDURE
With the advent of the innovative Intralase® iFS laser, LASIK can now be an all-laser procedure. The lntralase™ is a  revolutionary bladeless device that works at the molecular level to provide the surgeon with a programmable, predictable, precise method of creating the flap, the first step in the LASIK process.
Traditionally, the corneal flap has been created using a thin metal blade. The lntralase™ laser, using computer-guided, ultra-precise pulses of infrared laser light, gently creates a customized corneal flap that is lifted by the surgeon prior to your LASIK treatment.
The lntralase® laser is revolutionary technology that allows for a l 00% blade-free LASIK treatment. It offers a new level of precision that provides improved safety and better vision. The Bochner Eye Institute was the first clinic in Canada to offer the new lntralase® iFS laser, the 5th generation of lntralase® technology.
For more information on the Wavelight® EX500 Excimer laser, click here.
THE OVERALL SURGERY PROCESS
YOUR CONSULTATION
Your doctor or one of our laser surgery consultants will provide details of the procedure during your consultation. A series of tests will be performed to ensure laser eye surgery is right for you. If you decide to book your procedure, your consultant will help you with the scheduling.
THE DAY OF YOUR PROCEDURE
When you arrive on the day of your surgery, tests will be performed to confirm all the data that was collected during your consultation. In addition, you will meet with your surgeon who performs a pre-op examination and analyzes your diagnostics to refine the laser parameters that will be used for your procedure.
While the entire surgical procedure takes approximately twenty minutes, you should plan to be at the clinic for about two hours. A member of the laser surgery team will assist you throughout.
In the laser room, you will be positioned with your eye directly below the laser. Anaesthetic drops freeze your eye for the procedure. Once you are comfortable, the surgeon will begin the laser portion of the procedure, which usually takes less than five minutes. Throughout the surgery, the team will prepare you for each step, making you aware of what you will see and feel. When the procedure is complete, the laser technician will put more drops into your eye (antiinflammatory and antibiotic), followed in some cases by a protective contact lens. After having your eyes examined again, you're ready to go home.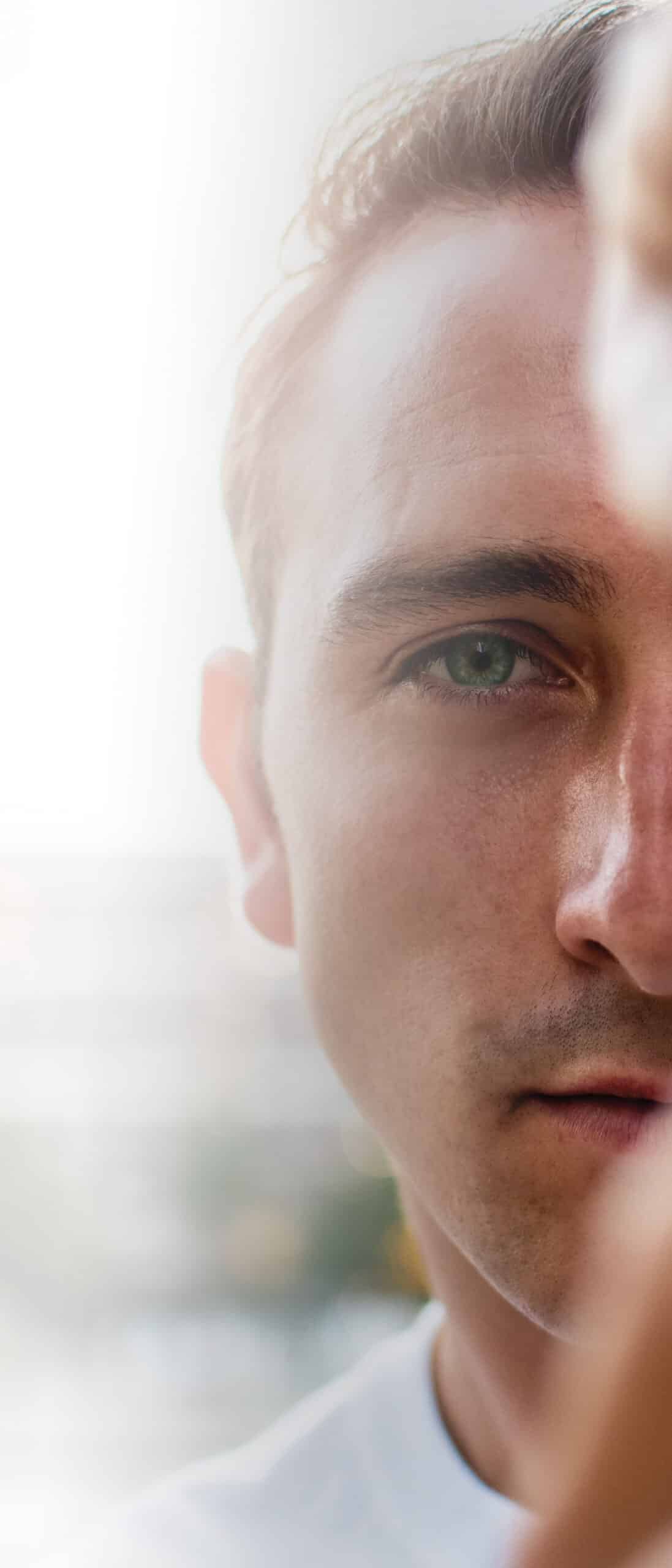 The medical staff will provide a discharge kit containing all the drops and medication you'll need during the post-operative phase. Remember to arrange for transportation home.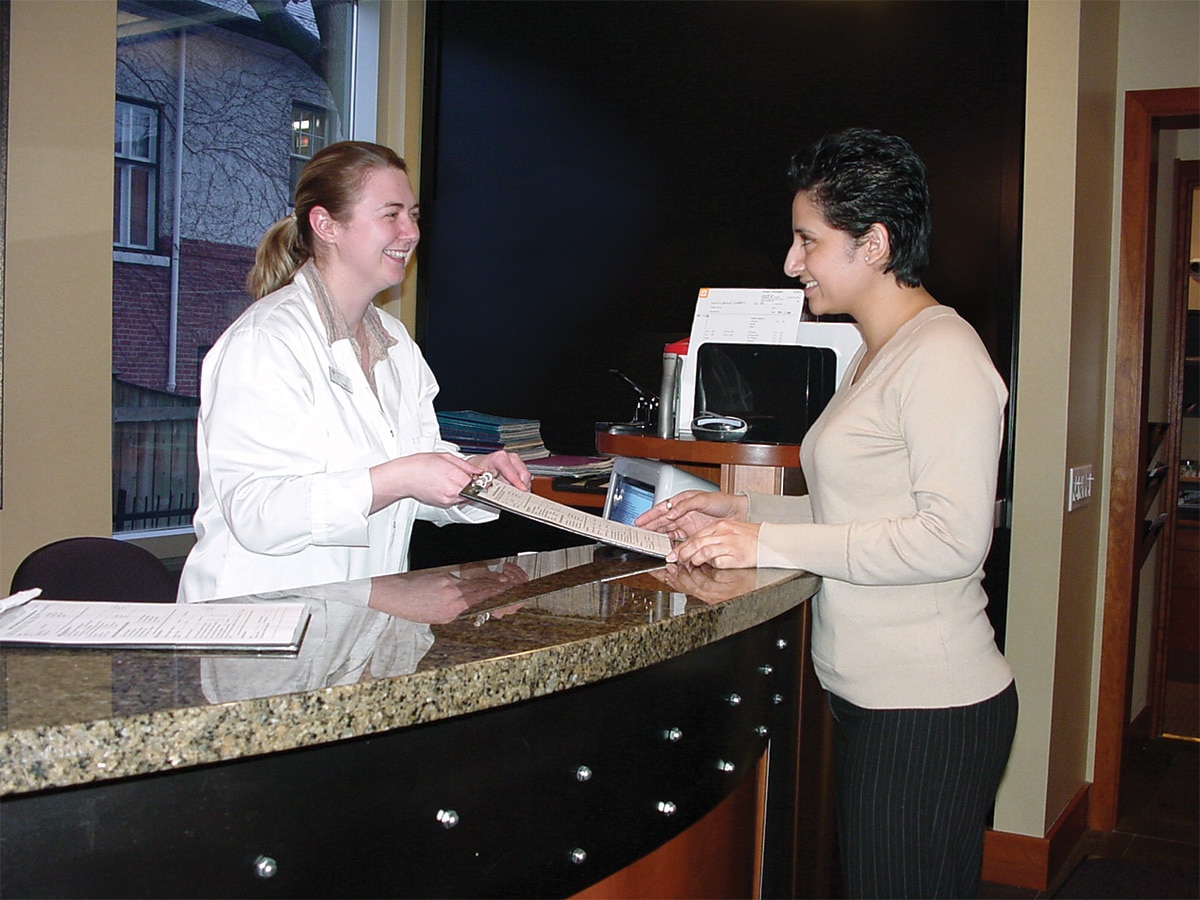 FREQUENTLY ASKED QUESTIONS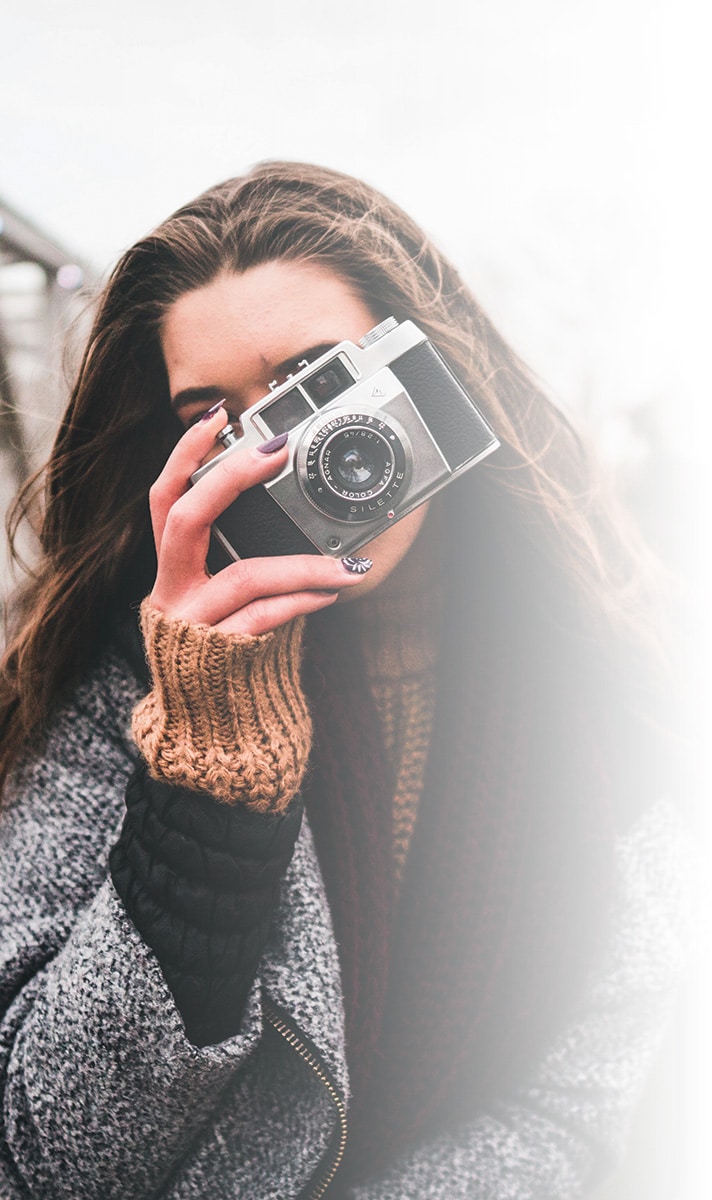 After more than 400,000 procedures, we've probably heard every question out there. Here are some of the most common:
HOW LONG DOES THE PROCEDURE TAKE?
The total time spent with us on your surgery day is typically two hours. You will be in the laser room for 20 minutes and the time spent under the laser is usually less than 5 minutes, depending upon your prescription. The rest of the time is spent on testing, medication, initial recovery and speaking with your surgeon.
WILL I BE AWAKE DURING THE PROCEDURE?
The only medication required for the procedure are eye drops. Anaesthetic drops freeze only the surface of the eye for the procedure. You will be awake and alert during the entire procedure. Relaxation medication is available, used at the patient's discretion.
DOES IT HURT?
There is no pain during either a LASIK or PRK procedure. The surface of the eye is frozen. After the procedure, there is some mild discomfort which most patients describe as a feeling of grit in the eye or a mild burning sensation. This lasts only until the epithelium (the outer protective layer of the eye) has healed. This time ranges from 1 day for LASIK to 3-5 days for PRK.
WILL I NEED GLASSES OR CONTACTS AGAIN?
The vast majority of patients do not need glasses or contacts after surgery. If you use reading glasses today, you'll likely still need them. Most people will need reading glasses at some point in the future. This is caused by a condition called presbyopia, which most often occurs between the ages of 40 and 50. Presbyopia is a condition whereby the lens inside the eye becomes stiffened with age so the muscles used to focus on near objects cannot do their job. There is the option of monovision, whereby your surgeon corrects each eye with a different prescription. One eye sees distance and the other sees close up. Prior to surgery, monovision can be mimicked with a contact lens to determine the best combination of vision correction. Your surgeon or consultant will discuss this option with you during your consultation.
CAN I GO BLIND FROM THE LASER TREATMENT?
No one has ever been blinded by the Excimer laser. The laser works only on the surface of the eye and its energy cannot penetrate into the interior. There are other risks to consider, but blindness isn't one of them.
WHAT ARE THE RISKS OR SIDE EFFECTS?
The chance of a complication with laser eye surgery is very low – less than one percent. However, there are some risks. Your surgeon and consultant will discuss these with you. Some side effects, which are nearly always temporary, are:


halos or starbursts around lights and bright objects at night.
haze (usually slight) during the healing process.
discomfort during the first 2-3 days following the procedure – for example, mild irritation, light sensitivity, watery eyes. This is easily treated with medication.
dry eye symptoms, which can be treated with eye drops.
Other risks, again uncommon, are vision regression (most often treated with an enhancement procedure), loss of best corrected vision (most often temporary and usually treated with an enhancement procedure), infection (extremely rare and is easily treated with medication), and under/over-correction (treated with an enhancement procedure).
SHOULD BOTH EYES BE CORRECTED AT ONE TIME?
The choice is yours. Our experience, research and patient tracking data tells us that there is little additional risk associated with surgery that is performed on both eyes at one time. It is obviously more convenient to have both eyes done at once. In addition, some people find it difficult to function during the time that they have only one eye corrected.
HOW DO I KNOW LASER EYE SURGERY IS RIGHT FOR ME?
The answer to this falls into two categories: medical history and lifestyle implications. Medically, your eyes must be in good health and your refractive prescription should be stable. Reduced dependence on corrective eyewear will enhance a very active lifestyle. For people in certain occupations, it can also help you to perform better on the job.
WHAT IF LASER EYE SURGERY ISN'T RIGHT FOR ME?
In the event that LASIK or PRK isn't right for you, the Bochner Eye Institute can enhance your vision using several other procedures: Refractive Lens Exchange (RLE), Implantable Contact Lenses (ICL), Topography-Guided PRK (TG-PRK) or Cataract Surgery. As a full-service eye care facility, the Bochner Eye Institute also offers other procedures such as Corneal Crosslinking (CXL) for keratoconus, Clear K for macular degeneration, Dry Eye Evaluation and Lipiflow, or Cosmetic Lid Surgery. Your surgeon will discuss and recommend the best procedure for your particular situation.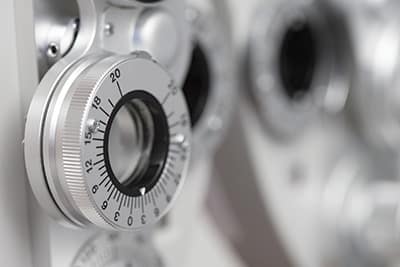 BOCHNERVISION™
IT'S NOT A PROCEDURE. IT'S A PROMISE.
At the Bochner Eye Institute we've been helping people with vision issues since 1929, when the practice was first opened by Dr. Maxwell Bochner. We've been performing refractive surgery (surgery intended to correct common vision problems like nearsightedness, farsightedness, and astigmatism) for the past 30 years. 
During that time, we've noticed that the greatest hurdle for people to overcome with laser eye surgery is their fear. Most are naturally apprehensive to take any risk (no matter how small) with their eyes.
That's why we created BochnerVision™. It's something no one else can truly offer. It's our promise to our patients that we will use our expertise, our years of surgical experience and our substantial ongoing investment in the finest technology to help you obtain the best possible results. The Bochner Eye Institute offers a lifetime commitment for distance vision of all laser surgery patients. If an additional procedure is medically advisable and recommended by our surgeons, it will be performed at no charge.
It's your reassurance that your surgery will be performed by a team that has over four hundred thousand procedures to their credit. It's the peace of mind that the Bochner Eye Institute will be here to look after your eyes as long as you need us. After all, we're the only laser eye surgery facility that's been in business for over 90 years.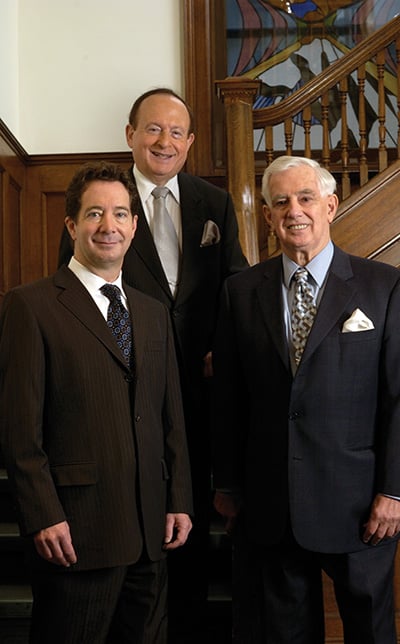 YOUR EYES DESERVE THE BEST … 
THE BOCHNER EYE INSTITUTE HAS RECEIVED TEN CONSUMER'S CHOICE AWARDS™ AND SIXTEEN TOP CHOICE AWARDS™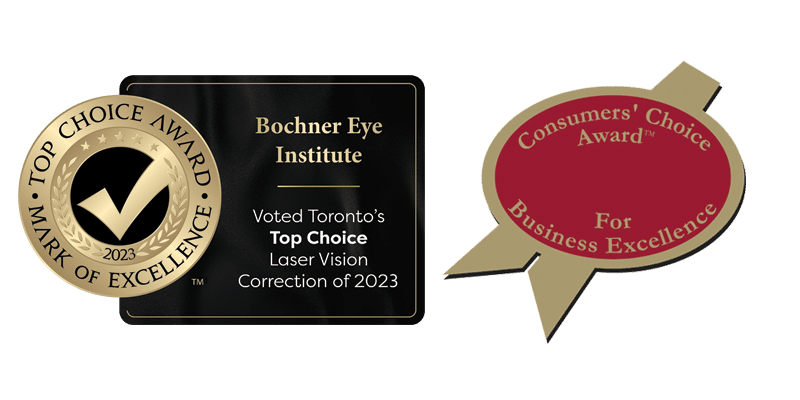 The Consumer's Choice Award is considered by many to be a seal of excellence. The award is not selected by a panel of judges, it's selected by you, the consumer, as representing true excellence in our community.
The Top Choice Award™ identifies businesses and professionals who have risen above their competitors and earned the people's vote.
While these awards constitute a crowning achievement of our efforts, it also represents something far greater to us – the knowledge that we've earned the trust and loyalty of our many thousands of patients.
COST & FINANCING
 LASER VISION CORRECTION AT THE BOCHNER EYE INSTITUTE COSTS:
CUSTOM PRK:                            $2700.00 per eye
CUSTOM ALL-LASER LASIK:     $2700.00 per eye
This fee covers your initial consultation and testing, your procedure, medications, follow-up appointments and a lifetime commitment. There is no tax.
PAYMENT OPTIONS:
PAYMENT IS DUE IN FULL ON THE DAY OF YOUR PROCEDURE USING ANY OF THE FOLLOWING METHODS:
• Cash         •. Certfied Cheque*         •. Interac        
 •  VISA        •  MasterCard                   •  American Express
* All cheques must be certified and made payable to "Toronto Eye Laser Associates"
FINANCIAN OPTIONS:
Financing is available through MEDICARD. They can be contacted by calling 1-888-689-9876 or visiting www.medicard.com.
This funding group offers flexible plans to help you comfortably finance your laser surgery. 0% financing is available (some conditions apply). Most approvals are processed within 3-4 hours.
PLEASE NOTE: OHIP considers laser vision correction to be cosmetic in nature and as a result does not cover any of the cost. The cost of surgery is tax deductible under medical expenses.
NOTHING IS MORE IMPORTANT THAN THE SURGEON YOU CHOOSE.
DON'T TAKE OUR WORD FOR IT.
To hear from past patients who have provided a testimonial or a review, click here.