Rebecca Stein MD, FRCSC
Cataract, Corneal & Refractive Surgeon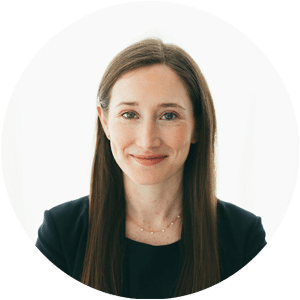 Dr. Rebecca Stein is a board certified Ophthalmologist with advanced training in Canada, United States and the United Kingdom. She completed her Ophthalmology residency at the University of Toronto. After graduation, she was chosen for a prestigious  fellowship in Cornea and External disease, Cataract and Refractive Surgery in New York with world renowned Dr Eric Donnenfeld. 
Dr. Stein is the great granddaughter of Dr Maxwell Bochner, the granddaughter of Dr. Harold Stein, and the daughter of Dr. Raymond Stein. She is the fourth generation ophthalmologist at the Bochner Eye Institute, a first in North America.  
Dr. Rebecca Stein has a strong interest in ophthalmic education and enjoys teaching medical students,  residents, and eyecare professionals, alongside her clinical duties. She has been an invited speaker to the American Academy of Ophthalmology, American Society of Cataract Refractive Surgery, and Family Day in Eye Care.   
She is actively involved in clinical research and has had multiple peer-reviewed papers published in the areas of cornea and refractive surgery, corneal cross-linking, and blepharoconjunctivitis. She is also a co-author of the 11th edition of The Ophthalmic Assistant text book. 
Dr. Rebecca Stein is committed to providing high-quality care, including cataract surgery, refractive lens exchange, LASIK, PRK, keratoconus treatment, implantable contact lenses, pterygium, and corneal transplantation. She offers numerous advanced refractive surgery procedures at Bochner Eye Institute utilizing the latest technologies and techniques.