Raymond Stein MD, FRCSC
Medical Director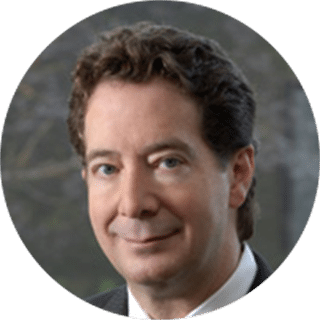 MD FRCSC Medical Director
Dr. Raymond Stein is the Medical Director of the Bochner Eye Institute and Professor of Ophthalmology and Vision Sciences at the University of Toronto. He is one of the most experienced and respected ophthalmologists in North America. He has been honored with numerous awards from prestigious international medical organizations including the 'Honour Award' from both the American Academy of Ophthalmology and the Contact Lens Association of America, along with the 'Innovators Award' from the American Society of Cataract and Refractive Surgery. Dr. Stein also served as president of the Canadian Society of Cataract and Refractive Surgery.
Dr. Raymond Stein has been invited to lecture at numerous universities and medical conferences. and has published various journal and magazine articles, book chapters and books. With more than 200,000 successful eye surgeries performed, Dr. Stein has established himself as an expert and pioneer in refractive and implant surgery. As a testament to his exceptional surgical talents, he was chosen to serve as the chief eye surgeon for the W Network's Style by Jury. He also serves as the editor of the prominent scientific journal, Clinical and Surgical Ophthalmology.
Dr. Stein began his career by completing a medical degree at the University of Toronto Medical School. Continuing his education, Dr. Raymond Stein performed an ophthalmology residency at the world-renowned Mayo Clinic and a cornea and external diseases fellowship at the Wills Eye Hospital in Philadelphia.
In addition to serving as the Medical Director at Bochner Eye Institute, Dr. Raymond Stein is the past Chief of Ophthalmology at the Scarborough Hospital in Toronto, is on the Board of Directors of the Foundation Fighting Blindness, and is the Cornea Consultant at the Mount Sinai Hospital. 
Dr. Raymond Stein is committed to providing high-quality care, including cataract surgery, refractive lens exchange, LASIK, PRK, keratoconus treatment, and implantable contact lenses for patients with a variety of ophthalmologic needs. He offers a number of sophisticated refractive surgery procedures at Bochner Eye Institute utilizing the latest technologies and techniques.
"Dr. Raymond Stein is great and very professional. The staff are amazing and very kind. I would highly recommend Bochner Eye Institute, they will change your life forever. I have 20/20 vision now and I'm so happy to wake up and have perfect vision." – Kevin A., Google Review
You can visit Dr. Raymond Stein's blog at www.drraymondstein.com.