Keratoconus Treatment Toronto – Corneal Cross Linking
Keratoconus is a disease of the cornea, the clear outer layer of the eye. Usually the cornea is round and dome-shaped but in some people the cornea progressively thins and develops a cone-like bulge which can make it difficult to see. Normal eye pressure pushing outward creates a cone-shaped protrusion that can affect vision and make everyday tasks like driving, watching TV or reading difficult. The condition progresses at varying rates over time.
The Bochner Eye Institute
was among the first practices in Canada to introduce corneal collagen crosslinking with riboflavin for keratoconus treatment. If you are having problems with your vision please
set up a free consultation
with our Toronto office today!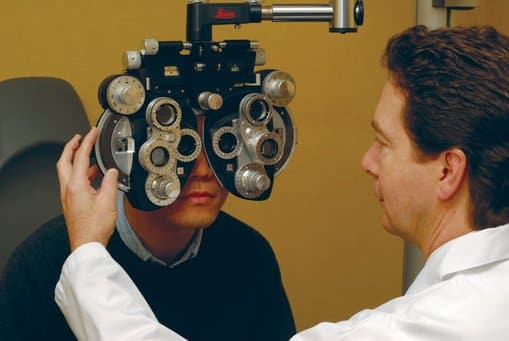 More About Keratoconus
How can the Bochner Institute help with keratoconus?
We established the first keratoconus clinic in Canada in 2008 and use the latest technology to help patients restore lost vision. Treatment starts with detailed diagnostic imaging that measures more than 20,000 data points of the cornea.
Main Goals of Bochner Keratoconus Clinic.
First, a diagnosis of keratoconus is confirmed using Pentacam and ORA imaging. Next, repeat imaging determines the rate of progress or stability of the disease. Finally, a number of therapeutic and refractive solutions can be discussed including contact lenses, corneal crosslinking, topographically-guided PRK, intrastromal corneal rings and phakic implants.
Collagen Cross-Linking with Riboflavin and UV-A Light
Over time, a treatment known as corneal cross-linking (CXL) has emerged as the standard of care in keratoconus. The Bochner Eye Institute was the first clinic to introduce the treatment in Canada and our physicians are widely acknowledged as the most experienced in North America. Prior to CXL, 10% of keratoconus patients required a full corneal transplant. Collagen cross-linking is used to stiffen and stabilize the corneas. First, riboflavin eye drops are applied and once absorbed by the cornea, UV-A light used for approximately 10 minutes. The treatment is very safe and has a success rate of 98% in stabilizing corneas.
Benefits of Corneal Collagen Cross-Linking
Enhances corneal rigidity.
Prevents disease progression.
Can defer the need for corneal transplant.
Can reduce nearsightedness and astigmatism associated with Keratoconus.
Enhances contact lens wear.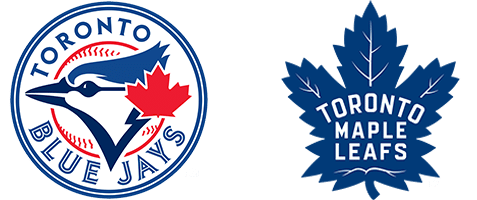 Keratoconus FAQ
Q: Who is a candidate for CXL?
A: Candidates for CXL include:
Keratoconus patients between 10 and 45 years of age with or without evidence of progressive disease. Earlier treatment of the disease results in best-uncorrected and best-corrected vision.
Keratoconus patients over 25 years of age with a history of progression. This may be determined by steeping on topography, an increase in myopia or astigmatism, or a decrease in best-corrected spectacle acuity. Toronto keratoconus patients with corneas less than 320 microns, or those who have significant corneal scarring may not be eligible for the procedure. During a comprehensive consultation, the physicians at Bochner Eye Institute can help you decide which treatment is best for you.
Q: How is CXL performed?
A: First, anesthetic eye drops are applied. Next, the central corneal epithelium is removed with a very soft brush. PRK is used to smooth the cornea. In the next step, riboflavin drops are administered for 20 minutes. Finally, ultraviolet light (UVA) is applied for no more than 10 minutes to activate the drops.
Q: Will my vision be improved immediately?
A: A soft contact lens is worn until the epithelium becomes intact, which is usually in 5 days. Rarely is there a delay in epithelial healing. Vision is typically worse than pre-op during the first month. The epithelium gradually undergoes hyperplasia and hypoplasia to smooth the corneal surface and restore vision. Patients can return to contact lens wear after 2 weeks. It is recommended that patients wait 2 months before changing an eyeglass or contact lens prescription.
Q: Are there any possible complications?
A: CXL treatment has an extremely low complication rate. The risk of infection is rare as the UVA light kills all bacteria and parasites. In some cases, there is a delay in the healing of the corneal epithelium, which can delay vision correction results; however, this is not permanent.
Q: Is CXL a new treatment for keratoconus?
A: CXL was introduced in Canada by the surgeons of the Bochner Eye Institute more than 9 years ago. In Europe, where the procedure was pioneered, it has been performed for more than 19 years. There are many long-term studies that demonstrate the efficacy and safety of CXL.
Q: What is the main goal of CXL?
A: The purpose of the treatment is to strengthen the cornea to prevent progressive bulging and thinning that can interfere with vision. With a stronger and more stable cornea the risk of requiring a corneal transplant is minimized or completely eliminated.
Q: What is the success rate of CXL?
A: At the Bochner Eye Institute more than 3,000 eyes have been treated with CXL over the past 4 years. This is more than any other centre in the world. Patients have travelled from all over North America to undergo CXL at Bochner Eye Institute. The success rate at preventing progressive bulging and thinning has been over 98%.
Q: Can CXL be repeated?
A: In rare cases (less than 2%) where CXL is not successful in stabilizing a cornea, a repeat treatment can be performed. There is no charge for a repeat procedure at the Bochner Eye Institute.
Q: Is there an ideal age for CXL patients?
A: Usually, the younger the patient the greater the chance of preserving vision with CXL. Patients treated at the Bochner Eye Institute have ranged in age from 10 to 60. With treatment, the corneal contour is preserved, and therefore it is best to have CXL when the shape is only mildly distorted. Patients with advanced keratoconus can have CXL but the vision may be less than ideal with glasses or soft contact lenses, necessitating the use of a rigid contact lenses.
Q: Are some keratoconus patients not good candidates for CXL?
A: Keratoconus patients must have a minimum corneal thickness for the procedure to be performed. A thickness of 400 microns is required prior to the ultraviolet light application. Corneas with a thickness between 320 microns and less than 400 microns can usually be treated by using specialized hypotonic drops to swell the cornea to 400 microns or greater prior to the ultraviolet light application. Also, corneas with significant central scarring that interferes with vision are not good candidates for CXL.
Q: Can vision be improved with CXL?
A: Although the main goal of CXL is to stabilize the cornea, 60% of patients actually have an improvement in their vision. This is due to the fact that the corneal surface becomes less irregular with CXL as the steep areas are flattened and the flat areas are steepened.
Q: How is the procedure performed?
A: The procedure is divided into three steps. Most patients find the procedure very easy and are comfortable. Anesthetic drops are instilled, which numb the surface of the eye, and makes the procedure pain free. The first step of the procedure is the removal of the central corneal epithelium. A very gentle brush is used to polish away the soft cells of the front of the cornea called the epithelium. The second step is the instillation of specialized drops containing Riboflavin. Drops are typically used for 20 minutes. The third part of the procedure is the use of ultraviolet light, which is typically used for 10 minutes.
Q: Can the corneal epithelium be left intact or does it have to be removed?
A: Long-term clinical studies have shown outstanding results when the epithelium is removed prior to CXL. New techniques are being developed to perform a transepithelial CXL approach in